We are an ISO 22000:2005, HACCP and BRC Accredited company, offering high quality Basmati Rice, Pusa Basmati Rice, Sella Basmati Rice, 1121 Basmati Rice, etc. since 1956.
Offering Basmati Rice, Brown Basmati Rice, Pusa Basmati Rice, etc. that are known for rich aroma, purity and post cooking elongation.

About Us

Since 1956, Dunar Foods Ltd. has been actively engaged in the processing of a quality range of Basmati Rice. Started as a small rice business of Lala Duli Chand Aggarwal (founder of DUNAR), the company has earned an eminent position in today's competitive market, and has established a mark in the Basmati Rice Industry. With vast industrial expertise and experience, we have been able to offer satisfying products to our global customers. Also, we have a vision to strengthen the industry by providing the best quality of products at a very affordable cost, and to integrate the fragmented areas of Basmati Rice. We work as a core exporter, manufacturer and supplier of various types of Basmati Rice like Brown Basmati Rice, Pusa Basmati Rice, Traditional Basmati Rice, Sella Basmati Rice, Pulao Rice, Biryani Rice, etc. in this industry.

In the year 1988, elder son of the founder, Mr. Narender Aggarwal joined the business with an aim to take the company to worldwide level, and to hold the family business responsibilities. In 1992, Mr. Surender Gupta (younger son of the founder) joined the business as well to contribute towards the success of the organization. The Basmati rice business accelerated with the joint efforts of both the sons.

Over the years, Mr. Narender Aggarwal & Mr. Surender Aggarwal have accomplished a remarkable status in the Basmati Rice business, and they continued the success story with the conversion of this firm into Private Ltd. Company.

The company started its direct exports in the year 2000, besides its existent domestic business. And in the same year, it undergone heavy loss with the demise of Mr. Narender Aggarwal. Then, to fulfill the legacy of the family, Ms. Kanta Gupta came forward to join the business and contribute to company success. Nowadays, Duli Chand Narender Kumar Exports Private Limited is well-known as Dunar Foods Limited.

DUNAR with its dedicated team of experts, offers a matchless range of Basmati Rice in the domestic as well as overseas markets. Using latest & core technology, we bring forth the best possible quality of the rice, and meet all the aspirations of our customers. Purity, unique aroma and post-cooking elongation are the main attributes of our Basmati Rice range. For this reason, it is just ideal for a wide variety of Indian traditional cuisines, also you can say it a treat for diner.
Worldwide - Different People, Different Tastes, One Choice - DUNAR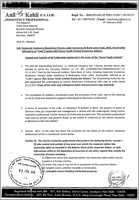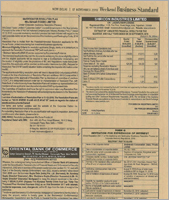 Get in touch with us